Catnip's Jurnal Entry 29
Da Hoomanz Away, Da Catz Will Play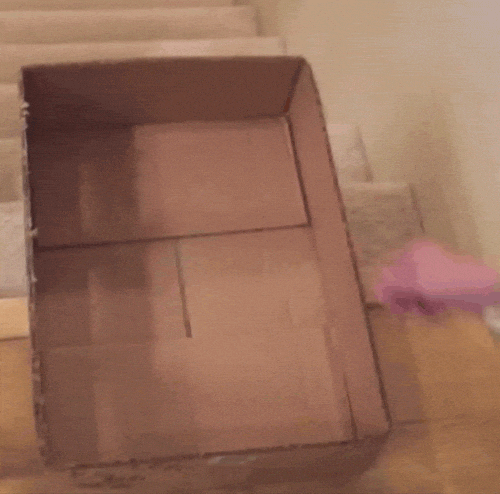 Da Hoomanz haz gon n dey tak da International Cat ob Mystery wif dem. Were dey go? How cud dey be so meen? Will dey eber com bak? Izbella sez yesh. Shud we baleev? I dunno. Mus lie down b4 I haz panic attak. I wud tak sum catnip ta mellow owt, but da hoomanz hid it. Da Bastardz!!!
Me n Izbella been huntin da catnip all ober da haus sins da hoomanz leeb. Terri, az ushual, jus watchin n advizin between naps. I surchd da ground lebel, Izbella da upper lebelz. So far, no joy n me noz iz startin ta run frum all da sniffn. Oh were iz it! Me jonzin hard, man! Meen, ebil hoomanz fur hidin me stash!! Hau dey eben find it? I kep it stuffd in me cat bed, me top secret stash, but somehau Mama find it. She mus be majik R haz supah catnip powerz. Wish I had doz powerz, but I cleerly do nawt cuz I nawt find nuffin eben dow I tear da haus apart.
Roooooorrrrwwwwww!!! Izbella yells frum da cat condo in her room. Finally! She fond sum! I happily hop n jump down da hall n see her stikin her hed owt da storaj cabinetz way up neer da seelin. Dat her cat condo, a big dusty, mostly empty storaj space abov da closet were she go hidz wen da Hoomanz iz gon R bein meen. Her eyes shinin down at me in da semi-dakness wook supah creepy. I get da shiverz all ober, but shak it off b4 Izbella seez she gawt ta me. I kno wat she want. I shud roll ober n show me belly cuz she da Man, but I jus don roll dat way n she knoz it!
GrrrrrooowwwoooooooooROOO! I express me displeezur wif her humiliatin demandz n we eye tussl fur a gud wile. I iz strong n I will nawt gib in! Finally afur wat seem wike hourz, Izbella look away, she won da eye battle, but nawt da belly war. I will nawt cow tau. I will nawt! I jump, I swar it wuz 10 feet, wen Izbella landz nex ta me wifowt warnin. Smak! She bats me wif her open paw – tew fur flinchin. Getz me ebery tiem. I WILL get her bak sumday.
Izbella drops a mutch chewd bag ob catnip nex ta me n plops down ta wash herseff. I nawt beleev at furst, but da sweet catnippy smellz iz unmistakabl. I tak a gud long wiff. Gud shit! Soon Izbella n me iz rollin n catnip n expressin R undyin lubs fur eachoder. We wuz supah supah hi.
If da hoomanz wuz here dey wud say dat wuz enuf, but dey nawt so wez kep partakin til we bof coverd in catnip n start seein fingz. I fink Terri wuz eben likin me at sum point but I nawt sure dat reel. I do recall speedin round da haus wike a race car n nokin fingz ober eberwere, but all else iz fuzzy.
Anyhoo, dat hau we spent day one wifowt da hoomanz.
Catnip's Jurnal Entry 30
O Catnip, Catnip, Were Fur Art Thou Catnip?
Day tew ob da Hooman abandonment: we woke wif horribl catnip hangoberz. Yesh, yoo can get catnip hangoberz. Do yoo kno da only way ta mak it stop? Catnip. So we rolld in mor catnip n spent da afternoon groomin R selbs n seein n chasin imaginary mice. I cud swar dere wuz a mouse family hidden in da wallz fur reelz, but da older kittehz sez it jus in me hed. Dere a mouse family in me hed?! Izbella sez NO, it nawt reel. Whatevr!
Den we tak naps n loung in da sun til da catsitter lady cam n gib us kibblz. Da lady iz nice n eben Izbella lik her, but she nawt Mama n I miss Daddy. She gib uz pets n I crunch a few kibblz, but den I hid in me hidin spot at da bottom ob da closet n fell asleep in da dusty dark. I did nawt wake up agin til nite tiem wen I herd a cat call frum owtside.
Sumwon wuz callin me name. Merooooow, Catnip! Weeeeeere iz Catnip!? I stik me hed owt me closet ta see wat da wat. Sumwon still callin me. Izbella n Terri R both up n lookin owt da windowz. So dey don see wen I slink owt da door n slither ober da owtside fence ta da street. Dats were I find me girlfuriend Puss caterwallin. She wuz caterwallin fur me! I iz so flattrd n pleezd I watch her serenad me furst be4 I reveal meseff. Den we go bout greetin each oder, sniffin n tail strokin, n yummy noz kisses.
Puss haz missd me. Dis me falt. I kep procrastinatin da BIG DATE cuz I shur I gonna mess it up. I ben bad boyfuriend twyin nawt ta be bad boyfuriend – wtf! I suk. I tell Puss I sorry I ben a bad bf, but turnz owt she wuz busy n had no idea. Puss sez we shud jus go do sumthin we bof like n dat be R BIG DATE. But dat wat we alwayz do, so hau dat diffrent? Puss sez, cuz she sez so, n hoo m I ta argew wif dat?
So cuz she wan ta go ta da CozPlay Catoween Partay az a couple, dat iz wat we doin. Puss suggest we go az Romeo Cat n Juliet Cat, but doz costumez R sooooo floofy I veto da idea. I fink we shud go az ebil spiderz or batz so we can be kewl but also cumfy, but dat nawt romantical enuf so I sez we cud be a Doctor n Nurse team. Den we argew bout woo be da doctor, woo be da nurse til da sun start comin up.
I heer da catsitter callin me – Caaaaatniiiiiip – all frantic lik. Soz I tell Puss she can deside. Den I skedadl bak ober da fence n run  inside. Da Catsitter look mad. Wat!? I wuz jus owtside! Yoo iz nawt da boss ob me, man. Suk it up n gib me kibblz, Lady. She doez.
Catnip's Jurnal Entry 31
Wen Da Hoomanz Away, Da Catz Cozplay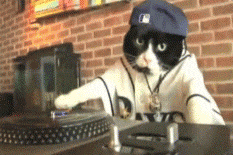 It been dayz sins da hoomanz abandond us tew da wildz n we buzy goin nativ in da meen tiem. Me n Izbella ben hidin kibblz all ober da haus wike we squirrels R sumthin cuz Izbella fink da catlady ben skimpin on R kibblz. I fink she jus doin wat Mama sed, but tew mutch kibblz iz neber enuf fur Izbella. Plus it meenz we haz reedy snaks weneber az long az we remember da hidin spots.
Meenwile, Puss haz decided dat we will go az Pirates tew da Partay tonite. Soz we bizy gettin into R costumez n makin adjustments. Me costume had ta be made smaller, cuz it tew big on me so we be addin in sum paddin (discarded peepl soks) n a big belt ta sinch it in da middl. Puss had ta mak herz bigger so we ripd the bak open ta accomodate her extra girth. Izbella n Terri hav desidd tew crash da partay wif us n R bizy becomin a spider n a demon. Izbella iz da dmon, in cas yoo didn't alreedy kno.
We reedy meow n all 4 ob us slither ober da fence intew da nite. It dak owt here, n kinda scary cuz dere lots stranj creeturz runnin about tonight. Huge monsterz n goblinz n witches R eberywere. Haz da wurld gon wakadoo? No, it jus Hello Ween, Iza sez. Wat dat meen? I do nawt kno! De oderz don seem worrid tho soz I jus try ta suk it up. Den we reech da partay haus n it a haunted haus! A billowy ghost pops up in R way n I feel skard but I pretend I iz brav n kep walkin. Puss seemz ta kno n grabz me paw az we enter da partay.
Da room iz bangin n boomin. Dere iz da smell ob catnip n de air n dere eben fermented catnip punch fur da truly brav wonz. Izbella downz a saucer immediately n starts weevin n laffin at nuffin. Terri looks alarmd n stiks tew her side wif hiz spiderlegz tanglin wif her demon hornz. I hand him a catnip spliff tew calm down n we tak turnz wif it til it all burnd up.
Meow I feel gud n springy n I wanna dans da nite away wif me gurl. I grab Puss n hed ta da seethin pile of cats n kittenz dat iz da dans floor. We climb ta da top ob da pile n get into da beet, bangin R bootd paws on da furry heds of passd owt kittenz. I chek dey ok furst n dey iz supah drunk frum da catnip punch. Dey so owt ob it dey fink dey iz dansin tew, shakin dere paws in da air lik dey jus don kar n purrin loudly in da rhythm ob da beet. So we dansd atop dere hedz til we dropd.
At sum point me n Puss brandish R pirate swords n haz a "duel" fur da crowd. I parry n thrust wike I a master swordscat, n da crowd cheerz az we go bak n forth across da room. Puss lungez at me openin n I duck n blok her blow, We spin round together n keep goin, swords clangin, n feet movin like we n a dans fur R lives. Ob curs I won wif a sweet final parry n thrust, but I wuz a gentlcat n did nawt mak a fuss.
Den Puss brought me a saucer ob punch n insistd I try it. I don remember da rest ob da nite. Puss n Iza sed I had grat fun hangin frum a chandeleer screemin "Aye Aye Matey!" among oder shenanigans. In any case Puss sed it wuz a reely gud date n she cant wait fur da next. So yay fur me, I rok!
PS. Dis owtin iz TOP SECRET. Da Hoomanz mus neber kno dat we ran owt fur da nite. We cant eben tell da International Cat ob Mystery, shud she eber return.
We haz ben sworn ta secrecy furevah!
Catnip's Jurnal Entry 32
Wen Da Kittyz Play, Dere iz Hell ta Pay
We wuz comin hom frum da partay in da wee hourz, trippin ober each oder n mrooowrin wike da drunkardz we wuz, wen we wuz acosted by a mob ob racconz dressd (?) az bandits. Terri ran n hid so fast wen dey appeerd dat I did nawt eben see were he go, but he wuz nawt gonna stik around fur dat – raccoonz iz hiz nemisizes. I wishd I cud hav don da same but it all happnd so fast I cud nawt eben fink.
I fink dere wuz at leest 10 ob dem, all in blak masks ober dere fur masks, surroundin us n laffin in scratchy voisez. Puss tried ta reezon wif dem, but dey did nawt kar cuz dey wuz itchin fur a fite! Won ob dem took da furst swipe at Puss n den it all seemd lik slo moshun az da racoonz rushd in n Puss n Izabella rushd ta meet dem wif teef n clawz. I jus stood dere, still in shok I fink, az da mele spun all around me. Den won ob dem cam at me n I jus lost it. Me clawz wuz unleeshd n da furz were flyin. Teef barrd n snarlin, costumez rippin ta shreds. Blood.
Out of da storm fur a few breaths, I wonder hooz blood n hope it a raccoonz. Den I dive bak in n close me teef round a furry brown raccoon ear til its owner squeelz in pain. I wrap me paws about hiz nek n drag me razor sharp claw across hiz jugular threateningly. He howls loudly n de oder raccoonz all turn to see dere leeder in da grip ob deth. Ebrywon freezes n eyes go wide. I start growlin lik I jus mite rip dat raccoonz throat owt if dey nawt carfur. Den won ob da tiniest raccoons starts bailin n anoder starts yellin dat we murdrerz! As if! Dey stawtd it! Soon eberywon iz yellin so mutch yoo cant heer anywon.
I trip da leeder n let go ob him so he fall tew da grond, den I stand on top n Growl at him az scary az I can be. Den I step off n let him up still growlin. Me cohorts join in, R furz all standin up so we look almost az big az dem raccoonz, n we show R teef. Da littl wonz R da furst ta run screemin into da nite, n the oderz soon follow. Da leeder looks bak at me jus b4 dey disappear n I kno he gonna com fur me. Maby nex week, maby nex yeer, but dat raccoon wuz livid. Dis battl wuz jus da beginnin!
In a week da hoomanz wud be hom n all dis wud be forgotten, but sumtiemz in da middl ob da nite I still wake frum raccoon-marez n shak n me bed til mornin wunderin wen dat big angry raccoon gonna cum fur me n will I be reddy.